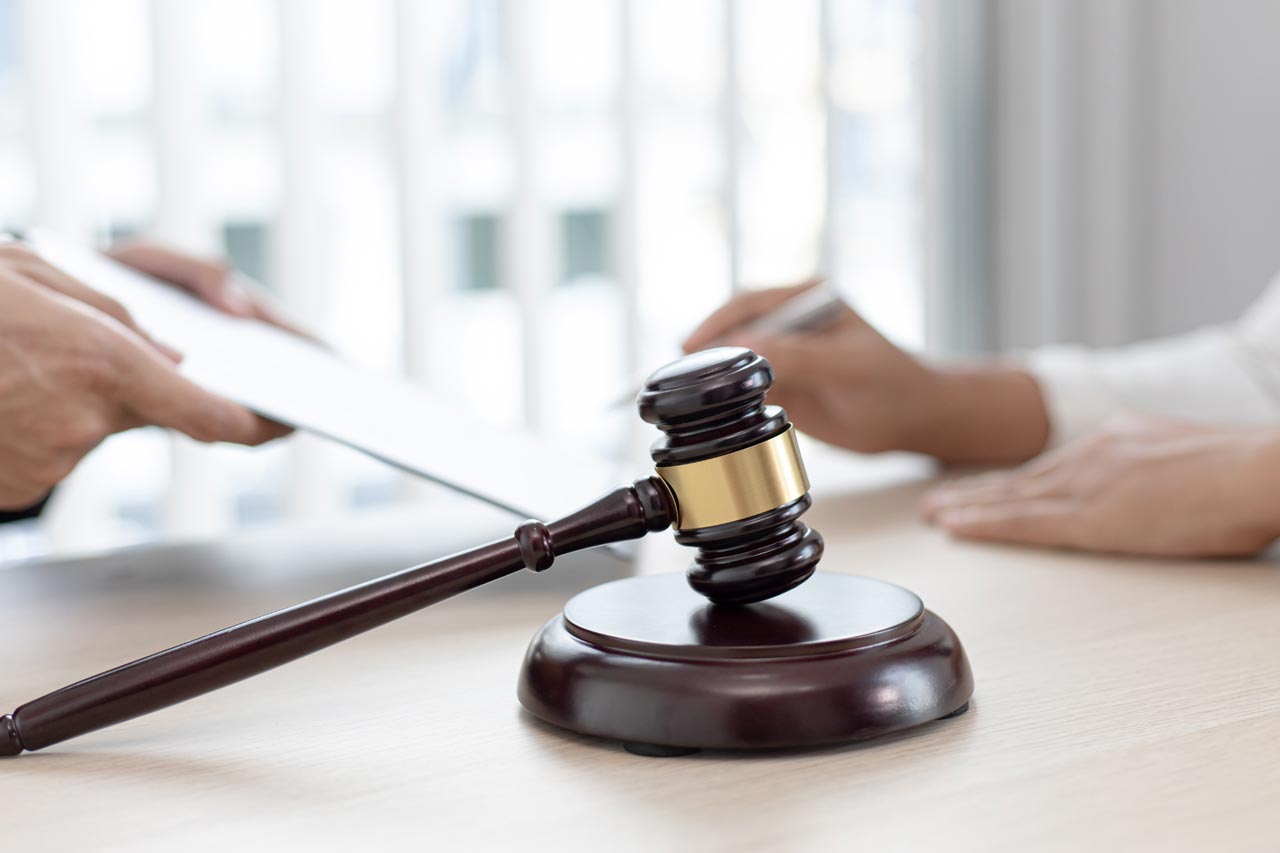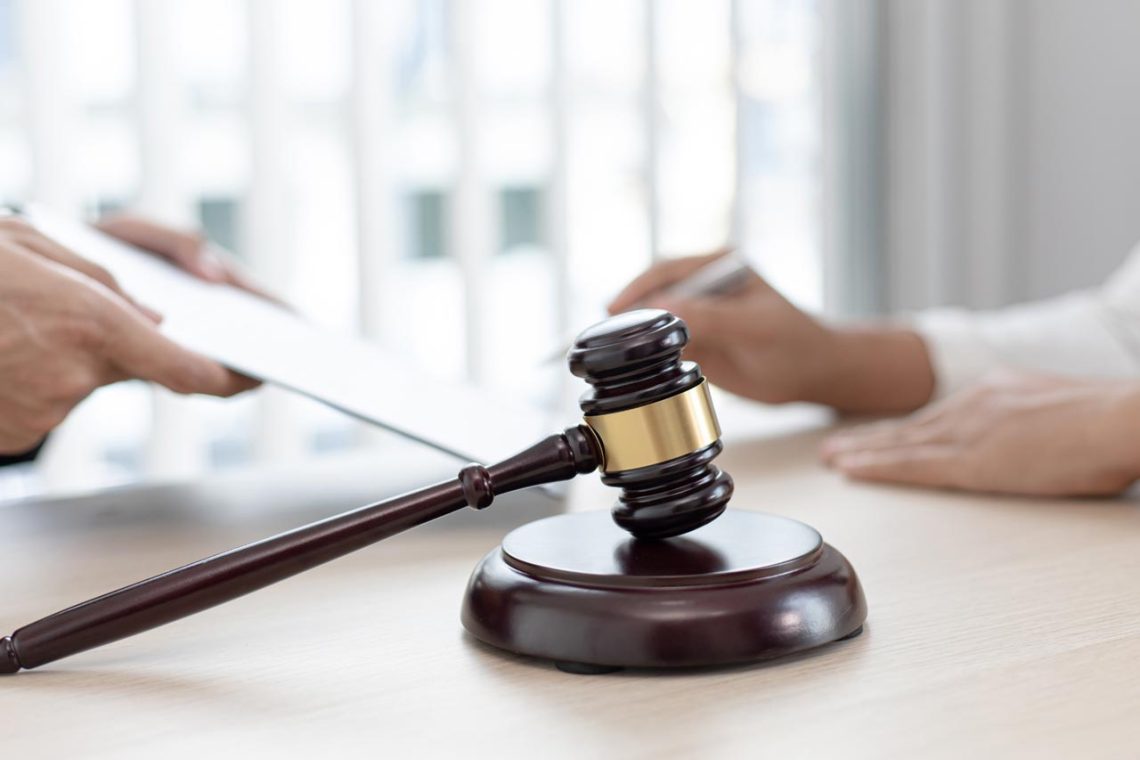 Legal trouble can pop up in your life at any time. Though most people don't plan on getting arrested, there are endless situations that could lead to an arrest. It's a good idea for any citizen to be prepared to defend their legal rights.
Getting in touch with a misdemeanor and felonies defense lawyer in California can help you make smart decisions and prevent legal problems from escalating. Having a reliable defense lawyer's number can save you should serious legal trouble arise.
What Does a Misdemeanor and Defense Lawyer Do?
Before you hire a misdemeanor and defense lawyer, you should have a clear understanding of what they do. This type of lawyer works on behalf of defendants to protect their legal rights and get the best outcome possible.
Defense lawyers will thoroughly research your case and negotiate deals on your behalf.
1. Divorce Cases
Divorce is increasingly common in the United States, but that doesn't make divorce cases simpler. Divorce cases can stretch into all kinds of legal issues, from real estate disputes to child custody battles.
If you are already involved in a divorce case, you'll want to have a defense lawyer in mind in case things get heated. That way, you have an ally within the legal system who can offer practical advice and who is invested in your side of the story.
2. Traffic Violations
Almost everyone gets pulled over once or twice. Police officers will generally check your license, take your information, and check the condition of your vehicle. However, traffic stops have the potential to escalate into legal trouble, especially if you have a traffic violation.
If a police officer decides to check your vehicle, they may end up conducting a thorough search.  If you refuse a search, it's important to have legal help to back up your stance. Traffic stop-and-search incidents can be a major inconvenience, and knowing that a lawyer is just a call away can take some of the stress out of the situation.
3. Physical and Verbal Altercations
We often face situations where we have to interact with the general public under stressful circumstances. Standing in line at the bank, walking through the mall, or even searching for a parking space can all bring up feelings of pent-up resentment.
Regular interactions can quickly boil over into heated arguments or even physical fights. Things can escalate to the point where bystanders call the police to break up the argument, potentially leading to arrests, court dates, and other legal consequences.
A misdemeanor and defense lawyer can help you face the consequences if ever you're involved in any fights or arguments in public. 
4. Teenage Children
Most people like to think they'll never be in a situation where they or a family member breaks the law. However, it doesn't hurt to prepare for the worst-case scenario.
It's unfortunately common for reckless teenagers to have run-ins with the law, however minor. Regardless of the situation your child ends up in, it's a great idea to have a go-to lawyer in mind who can help you navigate the situation.
If you already have a trusted attorney, you can help your child face the legal system confidently and achieve the best possible outcome. Teenagers and young adults in the legal system often end up confused and frustrated, but a defense lawyer can help them through this stressful event.
5. Unexpected Calls from Law Enforcement
Being contacted unexpectedly by law enforcement can be stressful. Even an innocent-sounding phone call could be a sign of officers fishing for information or trying to get enough evidence for an arrest.
This type of situation can quickly escalate. If the police take a sudden interest in you, hiring an experienced defense attorney is your best bet. Even if your situation never ends up in court, a defense lawyer can advise you to avoid incriminating yourself or your family members.
If you're uncertain about how to talk to the police, your lawyer can provide prompt, reliable advice. Each situation is different, and a lawyer can offer tailored suggestions that are appropriate for your specific circumstances. 
6. Family Disputes
Most people have experienced family arguments occasionally. If your family is especially prone to disputes and arguments, it could pay off to have a lawyer in mind in case you ever need one.
If your family arguments ever spill over into physical altercation, the law may get involved. A top-notch lawyer can help you solve the issue as smoothly as possible, potentially even through negotiation or an out-of-court settlement.
Even if things progress and you end up in court, your lawyer can protect your interests and help you avoid fines, jail time, and other unpleasant consequences. 
7. Submitting Legal Materials to Court
If you're legally required to submit certain materials to court, a lawyer can provide some important protection. These materials can range from paperwork to drug tests. Regardless of the specifics, consulting with a lawyer will prevent you from self-incrimination.  Instead of acquiescing to any requests, you'll be able to run them by a lawyer and receive essential legal advice.
A defense attorney can help you reject any excessive requests for materials in a manner that cites your rights to refusal. The attorney can also tell you when the request doesn't pose a problem. 
Get the Assistance of a Trusted Misdemeanor and Defense Lawyer
It's easier than we think to end up entangled in legal issues. Keeping a misdemeanor and defense lawyer's number on your phone or otherwise accessible can provide peace of mind when things go wrong.
At LibertyBell Law Group, we offer comprehensive legal services for you and your family. We'll offer a basic plan for whatever legal issue you're facing and answer any questions you have about our services. Contact us today for a free consultation with a legal expert!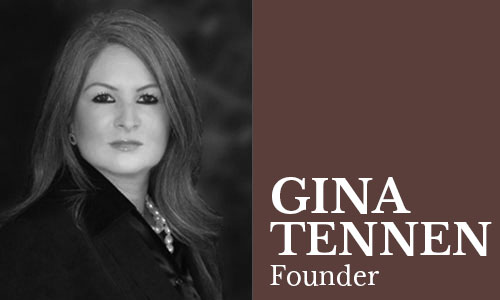 Gina Tennen
Founder
At A Glance
Expert legal strategist.
Experienced in both prosecution and defense.
Relentless fighter for her clients with results to prove it.
Received the National Top 100 Trial Lawyers Award
Featured in Time Magazine's "Leaders of Criminal Defense" in the 100 Most Influential People edition.
Executive Managing Attorney Gina Tennen is a renowned leading advocate of personal liberties. Her meticulous trial preparation and exceptional ability to pursue every possible defense has earned her the admiration of clients and respect from prosecutors, judges, and other criminal attorneys all over the nation.
Lawyer Tennen began her career as a Senior Law Clerk for one of the toughest District Attorney's offices in the country where she gained remarkable experience in juvenile crimes, elder abuse, parole hearings, child abuse, sex and other serious crimes. Her experience at the District Attorney's Office armed her knowledge and case strategy in exploiting the other side's weaknesses for the client's advantage and building a rock solid defense. Criminal attorney Tennen's experience on both sides and brilliant maneuvering throughout is evidenced in her winning track record. In fact, even before earning her law degree, she was instrumental in getting excellent results on several criminal cases outshining her peers.
A consummate strategist and top criminal attorney, lawyer Tennen works tirelessly on many high profile criminal cases. She is known as a relentless fighter who never gives up on any case. Whether the case is hers or handled by another criminal defense attorney from LibertyBell Law Group, no matter how small the case may seem she asserts that every client deserves the right to the best legal representation.
It is her deep belief and what she has built her entire career and lifelong dedication to that there is always hope for every client and every avenue should be pursued regardless of the time and energy it takes. For criminal attorney, Gina Tennen, devoting the finest criminal defense for clients is a habit and talent that you must apply and do all the time.
You demand the best defense. Take hold of your life and speak to our defense attorneys by calling 855-LAW-PRO1 (855-529-7761) now.
Founder Gina Tennen and all the sex offender attorneys at LibertyBell Law Group uphold that when the bell rings, it rings for life and liberty for all.
REQUEST A FREE CONSULTATION
Gina was like a lioness protecting her cub.

    

I hired Gina and her team for my son who was facing 10 years for something they said he did when he was 17 years old. Gina was like a lioness protecting her cub. She did not stop. She fought hard and was able to defend the charges. We are so grateful to her and her team. They gave us our son. He recovered his life!
Best defense lawyers in the country.

    

I hired this law firm in 2014 for my son who was facing 16 years in prison for a felony robbery. Lina Helou answered all our questions. I was extremely distraught regarding what my son was facing but Lina comforted me and told me that it would be okay. And thank goodness LibertyBell saved my son from going to jail and they were able to obtain only 3 years of probation. I could not have hired a better law firm for my son and if you want the best defense call LibertyBell Law Group. Thank God for this great group of lawyers.
A great team of lawyers.

    

I do not have enough words to describe how incredible the experience with this firm was. They work very hard to make sure you have winning results. I could not have asked for better service from the moment I called, until my case was over. I was glad I made the right choice. Thank you again LibertyBell Law Group!
She took her time to review all of my evidence and proved my innocence.

    

My father had found this group through his company and coworkers. I was assigned Gina Tennen and I cannot explain in just a review on how gratefull I am to be working with her. My case was an accusation of unlawful sex. This had looked extremely bad on my part since I was in a fraternity and she was in a sorority. During these times with Greek life, there are too many bad stigmas surrounding these organizations. Gina had believed in me and knew that I was innocent and that these accusations just were not true. She took her time to review all of my evidence and proved my innocence. I totally recommend this law group because they are willing to put in the work to help your situation.
Gina always kept me fully aware of how the case was proceeding.

    

When I first heard I was under a criminal investigation, I initially thought I would try and resolve this in the best way possible, without legal representation, as we were all interested in a "just" outcome. I quickly discovered that was not the case and contacted Gina at Liberty Bell. She clearly described the expectations and the choices available to me. She was always available to me, and when I called, if she couldn't talk with me at that time, she would quickly get back to me. Gina always kept me fully aware of how the case was proceeding. Her fee's were stipulated up front, as well as what those fees covered and what they did not.
Attorney Gina Tennen was on point from day one.

    

Attorney Gina Tennen was on point from day one putting pressure on the sherrif's office to get things handled. With Child molestation accusatinos being thrown around Gina and Attorney Castro were great at keeping the pressure on and had no charges filled. The DCFS indications were appealed and we won with flying colors. Great service, great work, and will use again for all legal matters.
Will Recommend, Total Experience, Awesome Team

    

Being involved in legal matters can be scary. When researching who to put my trust in, I came across Liberty and I am glad that I did. From the first time that I met with Gina and her team she made me feel comfortable and listened to all that I had to say. She assured me that her team would be on it and that they would do everything that they could! A little while in, Alan took over my case. When meeting with him you can tell that this is his passion and I immediately knew he was going to do everything in his power to make the outcome right! He was relentless and worked day and night working on the case. He kept in constant communication with me and truly cared not only about me but about my family as well. I am forever grateful for the support that this whole team has given me and would definitely recommend them to anyone who is looking for truly the best lawyers!