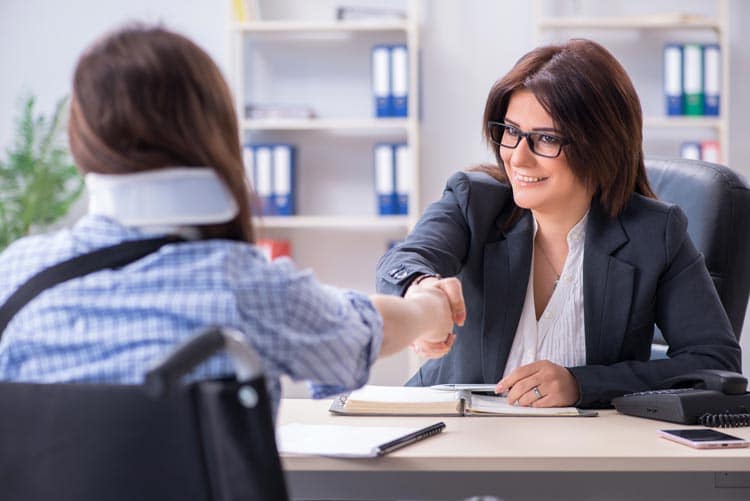 If you find yourself in an unfortunate situation where you have to defend yourself and your practice, you need experienced health care fraud defense attorneys. Inexperienced defense lawyers can make your case worse and lead to an even more serious case in court. Make sure to choose the lawyer that's best suited to help you in your particular situation.
Before Hiring a Health Care Defense Lawyer
Before hiring a lawyer, you need to know what to look for. If you have been sued and the case involves the healthcare industry, you need to hire a lawyer who has experience defending those in this field.
You need a skilled healthcare defense attorney with years of courtroom experience who can confidently lead your case. This attorney should also know all there is to know about health care laws and regulations and spot potential risks in the case to protect your interests and those of your business.
As you search for the right lawyer to handle your case, make sure that the lawyer you choose has the expertise necessary before you sign any paperwork or pay them. Every case is different, but you should always ask these questions. Check for top criminal federal defense law firms.
How much of your practice is dedicated to the healthcare field?
It is not necessary to only consider attorneys who only practice health care law. However, you want to make sure that your lawyer handles these types of cases frequently enough to know the latest regulations and laws.
You don't want to have to explain certain things to your lawyer as this will not inspire confidence that they know enough to defend you in court.
How many cases like this have you handled?
Health care law covers a broad spectrum of cases. There are so many rules, regulations, and laws that not every single lawyer has experience defending all of the possible causes that can be involved in health care law. Here are just a few types of possible cases involved in health care:
False Claims Act Accusations
Stark Law Disputes
ERISA Issues
Employment Discrimination
HIPAA Violations
You will need to make sure your attorney is familiar with the particular type of legal issues of your case and has a track record for success. If your case is about kickback schemes, make sure to contact a qualified healthcare kickbacks defense attorney who has handled multiple recent cases.
What type of client do you represent?
Your attorney should be knowledgeable enough to know about your particular type of business. If they don't understand the structure of your business or how your billing system works, they may not be able to defend you as well as another lawyer could. The healthcare industry is complex, so an ordinary criminal defense attorney might not know enough as someone that handles these cases frequently.
Also remember, that even attorneys who have worked on healthcare cases may not have experience with your particular case. They may also not have defended anyone in a similar situation recently. Regulations in the healthcare industry are always changing, so you need to make sure the lawyer you choose has relevant and recent cases that they've worked on to prove that they know all that they need to know to help you.
How will I be billed?
You never want to sign an engagement letter before making sure how the attorney's fees are calculated. The amount of the retainer and how often you have to pay should be clear to you before you sign on.
You should also make sure you know when you will be billed and who is billing you on your case. In some cases, you may have to pay for every lawyer that works on your case, not just the lead attorneys.
Who will work on my case?
You should never assume that the lawyer you speak to initially will be the one to make court appearances. They may also not be the one performing the day to day tasks involved in your case.
Many firms rely on their legal assistants or junior attorneys to handle discovery and pre-trial matters. This work may be done at a lower price when using paralegals instead of lead lawyers, but it will cost more in the long run if the work takes longer or is not properly supervised.
Because your case is important to you, you want to make sure that it's important to the law firm that you work with. If they are mostly using junior attorneys or legal assistants for the work, it may mean to you that they aren't the right firm for the job.
Additional Tips for Hiring a Health Care Defense Attorney
Do Your Research
Finding a good lawyer can be difficult. Make sure you do your research before the initial consultation so that you have an understanding of the types of cases the firm takes on and how often they win. You will be able to find a proven track record doing research and if you can't find one, don't be afraid to pick up the phone and give them a call.
Find Reviews
One of the best things about the internet is that people are constantly on it reviewing their experiences. If you find a law firm that looks like it will be able to help defend your case, make sure to find client testimonials. You should look for client reviews for cases involved in the healthcare industry so that you can determine whether they are a good match for you.
Don't Be Afraid to Speak Up
Whenever you have a question about your defense, you should always speak up. Your lawyers should never keep you in the dark and should be available when you need them. Make sure you can rely on the firm you choose to answer your calls during normal business hours and provide you with answers as soon as possible.
Do You Need a Health Care Defense Attorney?
If you're looking for a healthcare defense attorney, you need lawyers who will work for you. We take the time to understand your individual case and find the best solutions for you. We're here for you when you need it the most. You may also check los angeles sex crimes attorney.