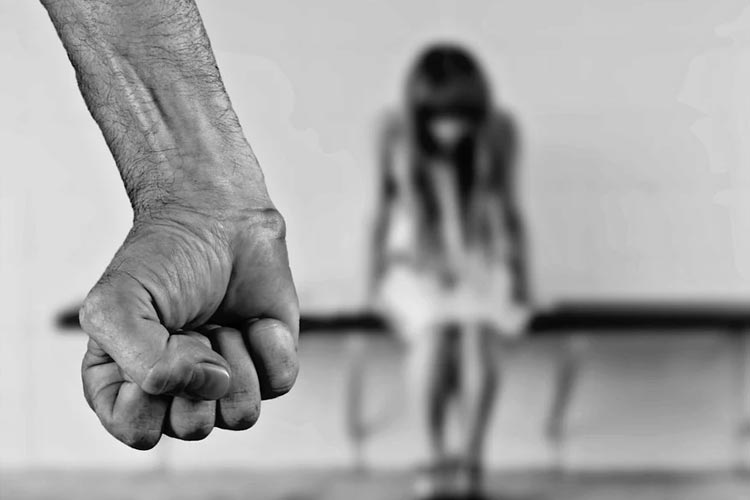 In the state of California, people convicted of certain sex crimes must register as a sex offender. Sex offender registries are public and can negatively impact one's ability to get along in a new neighborhood. If you are accused of a sex crime in California, it's crucial that you speak with a Los Angeles criminal defense lawyer. These sex offender attorneys understand the legal landscape and can make sure you get a fair trial. 
Here is what you need to know about California's laws regarding sex crimes.  
Sex Crime Laws in California
Sex Offender Registration Duties in California
In the past, anyone convicted of certain sex crimes in California had to register on the sex offender registration for life.
Registering for the sex offender list is just another way of saying offenders must keep local law enforcement agencies informed of where you live, work, or attend school. Being on the list also means other people can know that you are on the sex offender list, but won't know the circumstances of your situation. 
The recent passing of SB 384, however, puts different requirements on registrants. Most people convicted of sex crimes must register for a minimum of ten or twenty years. Those convicted of serious sex crimes will register for life. How long you register depends on which of the three tiers you are placed. 
Tier One: 10-Year Minimum Registration
Crimes that typically land on tier one include misdemeanors such as indecent exposure, arranging to meet with a minor for lewd purposes, sexual battery as a misdemeanor, inducing sex by fraud, and more. 
Tier Two: 20-year Minimum Registration
Crimes that land on the second tier include mid-level sex crimes, such as incest, rape, penetrating a victim with a foreign object against their will, and more. 
Tier Three: Lifetime On The Registration
Crimes that require a lifetime on the sex offender's list often include serious sex crimes, like sex trafficking, sex acts against a child, most cases of rape, most cases of sexual battery, and more. 
There isn't necessarily an official, comprehensive list of crimes that make each tier. A judge can order an offender to register on the sex offender registry for any offense if the judge believes they comitted the crime for for sexual gratification.
It's also important to note that offenders are not automatically removed from the registry at the end of their ten or twenty years. Offenders must petition the court. 
California Megan's Law
In 1996, California passed Penal Code 290.46, also known as Megan's Law. This law requires the California Department of Justice to alert the public about specified registered sex offenders. 
Megan's law also allows law enforcement agencies to notify the public about anyone on the sex offender's list, which is considered a risk to public safety. 
Megan's law is named after Megan Kanka, a seven-year-old who was raped and killed. The perpetrator was a known child molester who moved nearby without the family's knowledge. The Kankas pushed to allow local communities to know about sex offenders in their areas.
Their hope is that by knowing there is a risk, other families can avoid the tragedy they faced. Most states have laws similar to Megan's Law in order to help alleviate risk.
Megan's Law and The Sex Offender Registry
After an offender reports a local law enforcement agency of their details, the agency forwards that information to the Department of Justice (DOJ). This information is available via the DOJ's Megan's Law website.
If your information appears online, it will often include your name, photo, information about your person (height, weight, tattoos, scars, etc.), and the offenses that subjected you to register. 
How to Petition for Removal from California Sex Registry?
Whether an offender can be removed and the exact process of getting off of the Sex Offender Registration list depends on why they were convicted. There are some crimes, like sexual abuse of a child, that make an offender ineligible to be removed from the registry.
Outside of ineligible situations, there are several ways to clear your sex offender status. 
Expungement
One of the most common ways sex offenders work to get off of the registry is to complete probation and then apply to have the case dismissed. The rules and regulations for this process are part of Penal Code 1203.4.
While successfully having your case dismissed might take your conviction off of your criminal record, it still may require that you register as a California sex offender. 
Certificate of Rehabilitation
Another option for removing your sex offender status is to apply for a California certificate of rehabilitation. This option typically does not require still registering as a sex offender. There are several requirements:
You can apply seven to ten years after your release from custody or probation

The court expunged your case

You haven't been placed in jail since your case was dismissed

You are not on probation for any other felony

You can provide proof that you've lived in California for at least five years before applying
Governor's Pardon
If a convicted sex offender can get a pardon from the Governor, they will be removed from the sex offender registry. A Governor's pardon, except in infrequent circumstances, requires at least two years of a crime-free life after you're released from custody or probation. There is no guarantee that the Governor will issue a pardon, but it is another option. 
Failure To Register
If an offender fail to register, they hurt their chances of finding relief from their sentence. A judge will most likely issue a California Bench Warrant or Arrest Warrant due to the violation. 
Failure to register or to keep law enforcement appraised to changes in residence, etc., is a violation of probation. This could result in jail time and would hurt any chances of applying to be removed from the sex offender registry in the future. 
You Are Not Alone
If you or someone you know are arrested for a sex crime, you do not want to face the consequences alone. Having a sex crime defense attorney on your side could be the difference between being put on the sex offender registry and leading an unfettered life.
If you are currently on the sex offender registry and it's time to petition to be removed, our criminal defense attorneys at LibertyBell Law Group can make sure you have the best chance of success.
Don't risk the consequences of a sex crime appearing on your record. Find the help you need today.