FEDERAL CRIMES
Federal offenses cross state lines, involving a federal agency, or involving the Internet.

VIOLENT CRIMES
An offense is considered "violent" when it involves physical harm to another person, or even the threat or attempt to harm

SEXUAL OFFENSES
Trials for sex offenses are usually cases of "he said, she said"

DRUG OFFENSES
Our defense strategies and our cadre of state and federal drug court trial lawyers have saved our clients from years of imprisonment

FRAUD CRIMES
Pre-trial preparation by the best lawyers is the key to a successful fraud defense

THEFT CRIMES
Robbery cases can be won or lost depending on pre-trial preparation

DUI
A DUI conviction in California can have a very serious and negative impact on your life, especially if you have previous convictions related to driving under the influence of alcohol in your record

HIT AND RUN
If you are found guilty of a crime of colliding and fleeing, you will face criminal penalties and your auto insurance rates can be significantly affected

WARRANTS
If you have arrest warrants you are taking a serious risk with your freedom

IMMIGRATION
We can help with all immigration matters

One of the Leading Criminal Defense Law Firms in the United States
Looking for Los Angeles Criminal Lawyer? We Can Help.
Call Now.
(855) 529-7761
Are You Under Investigation?
If law enforcement has contacted you regarding a crime, get a criminal defense attorney California to prevent criminal charges from being filed.

"Best Defense Lawyers in the Country"
"Thank goodness LibertyBell saved my son from going to jail. I could not have hired a better law firm for my son and if you want the best defense call LibertyBell Law Group. Thank God for this great group of lawyers."
V.J.
Gina Tennen
Founding partner and criminal defense attorney, Gina Tennen, is a leading advocate of personal freedom and individual rights. Her meticulous trial preparation and her exceptional ability to integrate an aggressive, thorough defense, has earned her the admiration of clients and the respect of prosecutors, judges and other criminal lawyers across the country.
She is an astute strategist and powerful advocate who works tirelessly to protect the rights of her clients. She has earned a long-standing reputation as a relentless fighter who never surrenders in any case and has represented many high-profile criminal cases.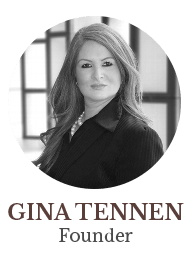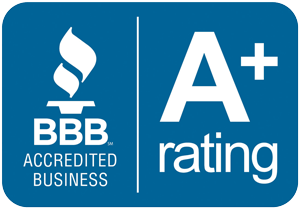 Gina Tennen is a Nationally Recognized Criminal Defense Advocate
Defending sex crime cases can be very different from other types of criminal cases and requires a specific skill-set and approach to be effective. A talented team of criminal defense attorneys in California often employ an entire unit of psychologists, forensic computer experts, and private investigators to implement the consummate defense.
Early intervention is the key to our mutual success. Call a criminal defense attorney in California at (855) 529-7761 for a free consultation.
Trust Us With Your Case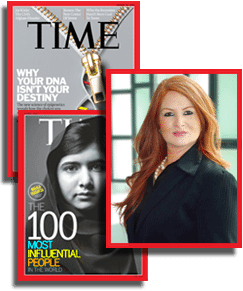 Featured sponsored article
California Criminal Lawyers and Defense Experts
Innocent people are convicted of crimes every day which could result in spending the rest of their lives in prison. The Los Angeles criminal lawyers at LibertyBell Law Group know the damaging effects that a criminal record might have on their clients' lives and future employment.
Preventing, reducing, or eliminating charges is the main objective of our criminal lawyers and most importantly — keeping you out of jail.
Why Choose Our Criminal Lawyers?
Any criminal history can affect your life, so our defense lawyers work hard for you in each case. At LibertyBell Law Group, you are not just a case number as our lawyers take great care to achieve open and direct communication with you. Our criminal defense lawyers in Los Angeles, California provide you services based on your individual and specific needs.
Immediate Response from Our Lawyer
Our Los Angeles criminal lawyer begins working on your criminal case immediately, the same day that you retain us.
Our Defense Lawyers Will:
Immediately request that your case be turned over to our Los Angeles criminal lawyer.
Carry out extensive research for your benefit to obtain an advantageous result.
Interview witnesses, victims and police officers.
Dissect and gather evidence to establish a winning defense.

LibertyBell Law Group is California's trusted lawyer
WINNING CASES

[slide-anything id="16655″]
WHAT OUR CLIENTS SAY:

Gina was like a lioness protecting her cub.

    

I hired Gina and her team for my son who was facing 10 years for something they said he did when he was 17 years old. Gina was like a lioness protecting her cub. She did not stop. She fought hard and was able to defend the charges. We are so grateful to her and her team. They gave us our son. He recovered his life!
Best defense lawyers in the country.

    

I hired this law firm in 2014 for my son who was facing 16 years in prison for a felony robbery. Lina Helou answered all our questions. I was extremely distraught regarding what my son was facing but Lina comforted me and told me that it would be okay. And thank goodness LibertyBell saved my son from going to jail and they were able to obtain only 3 years of probation. I could not have hired a better law firm for my son and if you want the best defense call LibertyBell Law Group. Thank God for this great group of lawyers.
A great team of lawyers.

    

I do not have enough words to describe how incredible the experience with this firm was. They work very hard to make sure you have winning results. I could not have asked for better service from the moment I called, until my case was over. I was glad I made the right choice. Thank you again LibertyBell Law Group!
She took her time to review all of my evidence and proved my innocence.

    

My father had found this group through his company and coworkers. I was assigned Gina Tennen and I cannot explain in just a review on how gratefull I am to be working with her. My case was an accusation of unlawful sex. This had looked extremely bad on my part since I was in a fraternity and she was in a sorority. During these times with Greek life, there are too many bad stigmas surrounding these organizations. Gina had believed in me and knew that I was innocent and that these accusations just were not true. She took her time to review all of my evidence and proved my innocence. I totally recommend this law group because they are willing to put in the work to help your situation.
Gina always kept me fully aware of how the case was proceeding.

    

When I first heard I was under a criminal investigation, I initially thought I would try and resolve this in the best way possible, without legal representation, as we were all interested in a "just" outcome. I quickly discovered that was not the case and contacted Gina at Liberty Bell. She clearly described the expectations and the choices available to me. She was always available to me, and when I called, if she couldn't talk with me at that time, she would quickly get back to me. Gina always kept me fully aware of how the case was proceeding. Her fee's were stipulated up front, as well as what those fees covered and what they did not.
Attorney Gina Tennen was on point from day one.

    

Attorney Gina Tennen was on point from day one putting pressure on the sherrif's office to get things handled. With Child molestation accusatinos being thrown around Gina and Attorney Castro were great at keeping the pressure on and had no charges filled. The DCFS indications were appealed and we won with flying colors. Great service, great work, and will use again for all legal matters.
Will Recommend, Total Experience, Awesome Team

    

Being involved in legal matters can be scary. When researching who to put my trust in, I came across Liberty and I am glad that I did. From the first time that I met with Gina and her team she made me feel comfortable and listened to all that I had to say. She assured me that her team would be on it and that they would do everything that they could! A little while in, Alan took over my case. When meeting with him you can tell that this is his passion and I immediately knew he was going to do everything in his power to make the outcome right! He was relentless and worked day and night working on the case. He kept in constant communication with me and truly cared not only about me but about my family as well. I am forever grateful for the support that this whole team has given me and would definitely recommend them to anyone who is looking for truly the best lawyers!
AWARDS AND ASSOCIATIONS
REQUEST A FREE CONSULTATION
Fill out the following form to receive a free and confidential consultation.