Our Lawyers
You only have one opportunity to choose the right lawyer to defend you.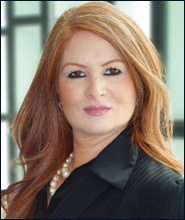 Gina Tennen
Managing Attorney
Executive Managing Attorney Gina Tennen is a renowned leading advocate of personal liberties. Her meticulous trial preparation and exceptional ability to pursue every possible defense has earned her the admiration of clients and respect from prosecutors, judges, and other criminal attorneys all over the nation.
Lawyer Tennen began her career as a Senior Law Clerk for one of the toughest District Attorney's offices in the country where she gained remarkable experience in juvenile crimes, elder abuse, parole hearings, child abuse, sex and other serious crimes. Her experience at the District Attorney's Office armed her knowledge and case strategy in exploiting the other side's weaknesses for the client's advantage and building a rock solid defense. Criminal attorney Tennen's experience on both sides and brilliant maneuvering throughout is evidenced in her winning track record. In fact, even before earning her law degree, she was instrumental in getting excellent results on several criminal cases outshining her peers.
A consummate strategist and top criminal attorney, lawyer Tennen works tirelessly on many high profile criminal cases. She is known as a relentless fighter who never gives up on any case. Whether the case is hers or handled by another criminal defense attorney from LibertyBell Law Group, no matter how small the case may seem she asserts that every client deserves the right to the best legal representation.
It has been Gina's deep belief throughout her career that there is always hope for every client and every avenue should be pursued regardless of the time and energy it takes. For criminal attorney, Gina Tennen, devoting the finest criminal defense for clients is a habit and talent that you must apply and do all the time.
You demand the best defense. Founder Gina Tennen and all the defense attorneys at LibertyBell Law Group uphold that when the bell rings, it rings for life and liberty for all.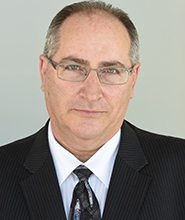 Alan Tavelman
Senior Attorney
Attorney Alan Tavelman has well over twenty years of experience as a civil litigator in the areas of employment law, business, immigration and personal injury matters. Mr. Tavelman has successfully litigated, arbitrated and mediated numerous federal, state and governmental actions, employment law claims, breach of contract actions and personal injury matters over the past twenty years. As a civil litigator, Attorney Tavelman is well respected and recognized in the legal community as being an intense, honest, and reasonable advocate for his clients. In addition to his civil litigation experience, Mr. Tavelman has an extensive understanding and background within the criminal justice system which enables him to successfully represent clients in criminal matters.
Attorney Tavelman prides himself on providing outstanding legal service to each client and has a strong belief in client communication. Attorney Alan Tavelman investigates the facts of each case and has the knowledge, experience and ability to capitalize on opportunities which present themselves. Mr. Tavelman has a calm nature and ability to inform his clients about the different options and legal strategies available for achieving the best results. Clients appreciate his honest, straight forward and creative approach as it gives them a clear understanding of their situation, the road ahead and goals for successfully proceeding forward.
Mr. Tavelman graduated from California State University Northridge and earned his Juris Doctor from Glendale University College of Law. Prior to Mr. Tavelman becoming an attorney, he was a decorated law enforcement officer in Los Angeles County and uses his extensive investigative skills to assist in obtaining information in support of his client's case.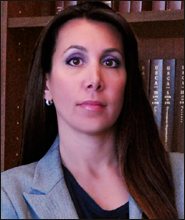 Michele Kendall
Research & Motions Attorney
Attorney
 Michele Kendall possesses both an analytical insight and concentrated attention to detail which is the cornerstone of a successful Law and Motions attorney. Her diligent devotion to research gives her the ability to recognize details and issues often overlooked. It is the recognition of these details and issues that make her a valuable resource for LibertyBell Law Group clients.
Most individuals convicted of criminal offenses are eligible for post-conviction remedies, which include appeals, habeas corpus, writ of certiorari, motion for appropriate relief and more. Attorney Kendall knows how to seek the best post-conviction remedy for closed criminal cases. She also successfully prepares clients for post-trial matters during open criminal cases. Post-conviction remedies must be recognized, planned and prepared for by the lawyer as early on in the criminal defense process as possible.
Even if you believe you have exhausted your appellate remedies because the deadline has passed, you may be surprised to learn you may actually have some additional remedies. Lawyer Kendall is persistent and thorough in reviewing your appellate remedies and will find potential remedies you may not be aware of.
Attorney Kendall has a keen ability in providing a landscape view of every single possible issue that arose, and those that didn't but should have emerged, during the trial or plea agreement phase that would be the basis for a sentence modification or overturning of a sentence. Lawyer Kendall captures what remedies you may have to address those issues, whether you are within the timeframe to address them, and what is the likelihood of success of winning those issues on a post-conviction remedy.
As a defense attorney, Kendall recognizes that having expertise in Law and Motions is beneficial to our clients, and therefore prepares effective and extensively researched motions which are essential to favorable rulings. Ms. Kendall combines experience with a concentrated attention to detail in her area of practice.
Whether you went to trial or took a plea and you are disappointed with the results, start by hiring the best criminal defense team of top attorneys to strategize and analyze what you can do. LibertyBell Law Group attorneys can also work to have your sentence modified or overturned.
If you or a family friend or loved one needs post-conviction relief, top defense attorney Michele Kendall and the team of LibertyBell Law Group criminal lawyers have the expertise and experience to successfully represent you!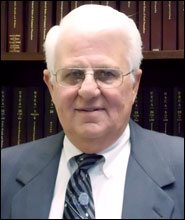 Donald J. Calabria
Attorney, Of Counsel
Attorney Donald J. Calabria has handled serious felony state and federal cases for over 40 years. He began his career as a lawyer in the public defender's office in 1970 and thereafter continued in his own private practice. Now an attorney of counsel with LibertyBell Law Group, he brings and adds to the wealth of experience and knowledge of our criminal lawyers. As a young attorney, he worked under and was mentored by one of the attorneys who represented the notable and sensationalized Manson case. This criminal lawyer's range of experience includes juvenile and adult crimes, high-profile cases, death penalty cases, and federal cases.
During the course of his career, he has handled in excess of 25 Special Circumstance Murders and has had acquittals on numerous cases, including 3 cases that were Special Circumstance cases in which Prosecution was seeking Death. In 1998, this criminal lawyer received the Jerry Giesler Memorial Award, for being named the Trial Attorney of the Year by the Criminal Courts Bar Association. The attorney is quite proud of this award as it is voted on by peers.
As a criminal lawyer, he also represented one of the leaders of the Aryan Brotherhood in Federal Court. It was the largest Federal prosecution in history. It was a death case and he was successful in winning the Death issue. In State court, this lawyer represented the leader of the Asian Boys in a Death Penalty case. He was charged with being responsible for 13 Murders and 18 Attempted Murders. Our criminal lawyer was successful in winning the Death issue in this case also. He was charged with 7 Murders and 8 Attempted Murders and District Attorney sought Death. Once again our attorney was successful in getting him a Life sentence. Our criminal lawyer has represented a number of prominent Jockeys, Owners and Trainers in Administrative Law Hearings, and well known people in high publicity cases. He represented movie stars from Gilligans Island, both charged with Possession, Transportation and Sale of Marijuana. Our lawyer had all criminal charges dismissed against each of them.
As a top criminal lawyer, he is well known and respected in the main Courts. He has been a guest speaker on Drugs in Continuing Education of the Bar in both Tuscon, Arizona and in Lexington, Kentucky. Our criminal lawyer has handled 10 Death Penalty cases that have gone to penalty and he is currently engaged in a Death penalty case (in the year 2013).
As a criminal lawyer, he takes the representation of someone charged with a crime very seriously. Our criminal lawyer says, "I care about my clients and try to treat every case and every client as I would if it was one of my family members. When dealing with serious crime you are not only dealing with the impact it has on the Defendant but the impact it has on those around them who love and care about them. Since most charged with serious crime are in custody and unable to have an open line to their loved ones I try to always be available to the family of the Defendants I am representing."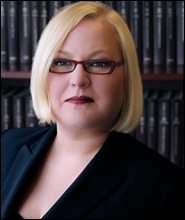 Jennifer Wirsching
Attorney, Of Counsel
Attorney Jennifer Wirsching graduated Summa Cum Laude and number one in her major from UCLA. She was awarded a Wildman Scholarship grant to attend Southwestern School of Law, where her grade point average earned her a place on the prestigious Southwestern Law School Law Review. Her article arguing for copyrights for fine artists was awarded publication and has been included in legal libraries around the world, including the Library for Peace in Paris, France. As a 
criminal attorney
, She has an extensive record of zealous advocacy for those charged with serious crimes.
Criminal attorney Jennifer's experience in criminal law has resulted in numerous dismissals, acquittals, reductions in charges and favorable outcomes for her clients. In one case, she obtained an acquittal at trial for a minor accused of forcible rape. In another case, she negotiated a no jail time, probation only plea for a client accused of 13 felony counts of possession for sale of narcotics, including over one ounce of pure MDMA. She has also obtained dismissals of cases based on entrapment defenses and unlawful search and seizure defenses.
Additionally, criminal attorney Jennifer is an expert in marijuana law, both medical and non-medical. In yet another case, she negotiated a no jail time probation only outcome for a client charged with cultivating more than 700 marijuana plants. In another case she negotiated a no jail time plea to a wobbler (reducible to a misdemeanor) for a medical marijuana dispensary owner who was charged with possession for sale of over 50 pounds of marijuana. As a criminal attorney, she is committed to zealously defending her client's constitutional rights.
Jennifer prides herself on her thorough investigation of every aspect of each case, and on continual contact with her clients. As a Criminal attorney, she has an aggressive yet professional approach to every case she handles, and is committed to providing top notch legal service to every client.