Irvine Sexual Abuse Lawyer
Irvine, a master-planned community located in Orange County, is part of the Los Angeles metropolitan area. The city has over 273,000 residents, according to the latest census. As its population grows, Irvine will become an even more popular city in California.
Statistics indicate that Irvine has an affluent population, with a median household income of $93,823. As a result of its ever-growing customer base and its constant demand for its services, Irvine has always been an ideal place to start a business.
In Irvine, approximately 17,000 companies create more than 275,000 jobs annually, including manufacturers, software, accounting, pharmaceutical, scientific, and medical research companies.
Whenever you need the legal help of a defense attorney in Irvine, you can rely on LibertyBell Law's trusted defense lawyers.
Obtain The Finest Legal Counsel For Federal Crimes
Federal law enforcement personnel in the U.S. frequently collaborate with state and local agencies to construct formidable prosecution teams. The federal government is well-equipped to file criminal charges against any defendant, and it will not hesitate to do so.
Numerous federal crimes, including those involving the federal government, federally insured institutions, the SEC, HUD, and even the Internet, can be committed in Irvine. The most often prosecuted federal offenses were drug trafficking, bank robbery, and internet pornography.
Federal criminal defense in Irvine can be a difficult process owing to various factors:
The federal penalty is harsh, and probation is not available.
There is no way to negotiate a sentence under the federal criminal code.
Federal prosecutors and law enforcement authorities have much superior resources and expertise than their state counterparts.
Exercise caution in the event of potential federal charges in Irvine. There is a good chance that federal authorities already have sufficient evidence against you to file criminal charges. It might take months or perhaps years to finish the probe.
Know that if you are being charged, you are already at a disadvantage. Thus, you must contact a federal criminal defense attorney in Irvine, California, as soon as possible. The experts at LibertyBell Law Group can assist you with your federal lawsuit.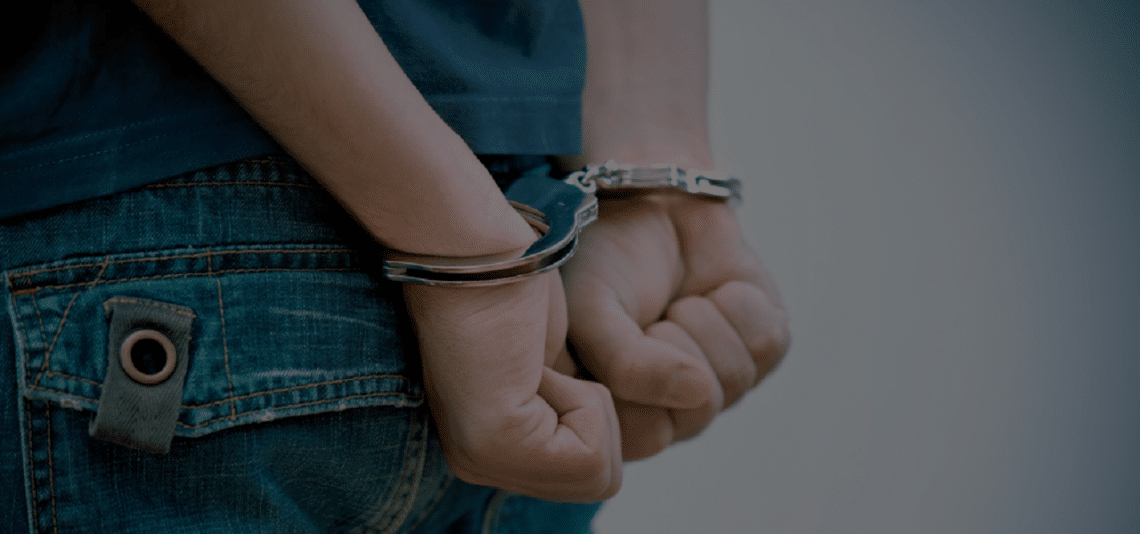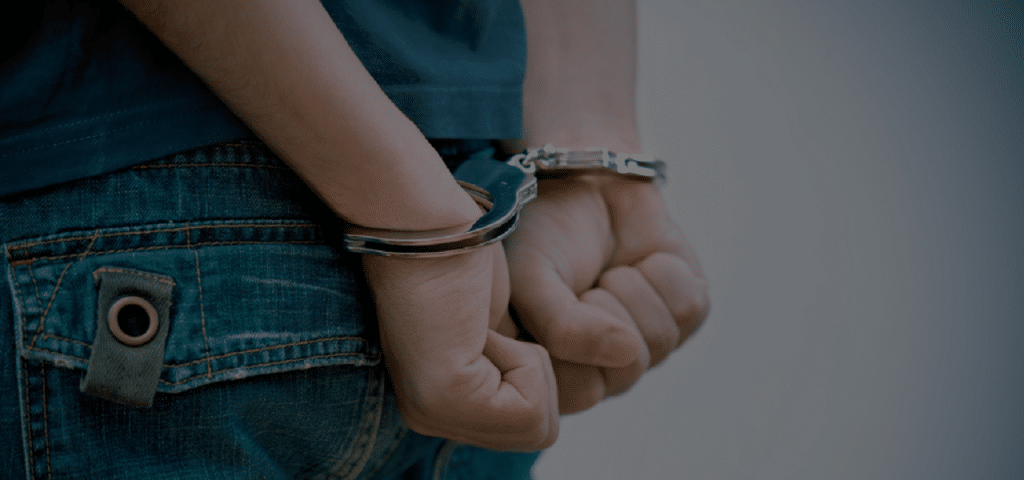 Work With The Best Defense Attorneys In Irvine
For a defense to be effective, a clever plan is necessary. To fight the influence of federal agents, your criminal defense team must devise effective techniques. To collect evidence, federal investigators utilize sophisticated investigation tactics such as call interception, videotaping, espionage, and informants.
As a starting point, you need an Irvine criminal defense attorney with vast criminal and federal court systems expertise. Our criminal defense attorneys at LibertyBell Law are well-trained, efficient, and accommodating.
Next, you need to get more than one attorney to defend your case. Federal agents are nearly always in the lead during the case preparation phase, so your attorneys must swiftly catch up to level the playing field.
Our top-tier professional attorneys at LibertyBell Law Group operate in several cities across Southern California. Aside from Irvine, we offer services in Santa Ana, Garden Grove, Huntington Beach, and more. Contact us today to get started with a free and private legal consultation by visiting our website.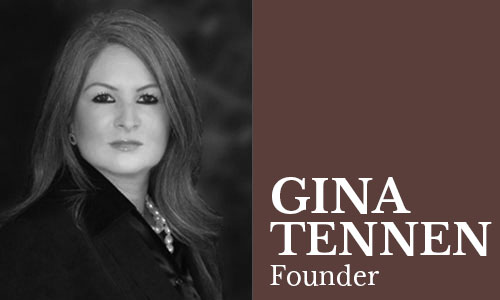 Gina Tennen
Founder
At A Glance
Expert legal strategist.
Experienced in both prosecution and defense.
Relentless fighter for her clients with results to prove it.
Received the National Top 100 Trial Lawyers Award
Featured in Time Magazine's "Leaders of Criminal Defense" in the 100 Most Influential People edition.
Executive Managing Attorney Gina Tennen is a renowned leading advocate of personal liberties. Her meticulous trial preparation and exceptional ability to pursue every possible defense have earned her the admiration of clients and respect from prosecutors, judges, and other criminal lawyers all over the nation. Lawyer Tennen began her career as a Senior Law Clerk for one of the toughest District Attorney's offices in the country where she gained remarkable experience in
juvenile crimes
, elder abuse, parole hearings, child abuse, sex crimes, and other serious crimes. Her experience at the District Attorney's Office armed her knowledge and case strategy in exploiting the other side's weaknesses for the client's advantage and building a rock solid defense.
Criminal defense attorney
 Tennen's experience on both sides and brilliant maneuvering throughout is evidenced in her winning track record. In fact, even before earning her law degree, she was instrumental in getting excellent results on several criminal cases outshining her peers. A consummate strategist and 
top criminal defense attorney
,
lawyer Tennen works tirelessly on many high profile criminal
cases. She is known as a relentless fighter who never gives up on any case. Whether the
case is hers or handled by another criminal
defense attorney from LibertyBell Law Group, no matter how small the case may seem she asserts that every client deserves the right to the best legal representation. It is her deep belief and what she has built her entire career and lifelong dedication to that there is always hope for every client and every avenue should be pursued regardless of the time and energy it takes.
Criminal defense attorney
, Gina Tennen, devoting the finest criminal defense for clients is a habit and talent that you must apply and do all the time. You demand the best defense. Take hold of your life and speak to our defense attorneys by calling 855-LAW-PRO1 (855-529-7761) now. Founder Gina Tennen and all the
criminal
defense
attorneys
 at LibertyBell Law Group uphold that when the bell rings, it rings for life and liberty for all.
REQUEST A FREE CONSULTATION
Gina was like a lioness protecting her cub.

    

I hired Gina and her team for my son who was facing 10 years for something they said he did when he was 17 years old. Gina was like a lioness protecting her cub. She did not stop. She fought hard and was able to defend the charges. We are so grateful to her and her team. They gave us our son. He recovered his life!
Best defense lawyers in the country.

    

I hired this law firm in 2014 for my son who was facing 16 years in prison for a felony robbery. Lina Helou answered all our questions. I was extremely distraught regarding what my son was facing but Lina comforted me and told me that it would be okay. And thank goodness LibertyBell saved my son from going to jail and they were able to obtain only 3 years of probation. I could not have hired a better law firm for my son and if you want the best defense call LibertyBell Law Group. Thank God for this great group of lawyers.
A great team of lawyers.

    

I do not have enough words to describe how incredible the experience with this firm was. They work very hard to make sure you have winning results. I could not have asked for better service from the moment I called, until my case was over. I was glad I made the right choice. Thank you again LibertyBell Law Group!
She took her time to review all of my evidence and proved my innocence.

    

My father had found this group through his company and coworkers. I was assigned Gina Tennen and I cannot explain in just a review on how gratefull I am to be working with her. My case was an accusation of unlawful sex. This had looked extremely bad on my part since I was in a fraternity and she was in a sorority. During these times with Greek life, there are too many bad stigmas surrounding these organizations. Gina had believed in me and knew that I was innocent and that these accusations just were not true. She took her time to review all of my evidence and proved my innocence. I totally recommend this law group because they are willing to put in the work to help your situation.
Gina always kept me fully aware of how the case was proceeding.

    

When I first heard I was under a criminal investigation, I initially thought I would try and resolve this in the best way possible, without legal representation, as we were all interested in a "just" outcome. I quickly discovered that was not the case and contacted Gina at LibertyBell. She clearly described the expectations and the choices available to me. She was always available to me, and when I called, if she couldn't talk with me at that time, she would quickly get back to me. Gina always kept me fully aware of how the case was proceeding. Her fee's were stipulated up front, as well as what those fees covered and what they did not.
Attorney Gina Tennen was on point from day one.

    

Attorney Gina Tennen was on point from day one putting pressure on the sherrif's office to get things handled. With Child molestation accusatinos being thrown around Gina and Attorney Castro were great at keeping the pressure on and had no charges filled. The DCFS indications were appealed and we won with flying colors. Great service, great work, and will use again for all legal matters.
Will Recommend, Total Experience, Awesome Team

    

Being involved in legal matters can be scary. When researching who to put my trust in, I came across Liberty and I am glad that I did. From the first time that I met with Gina and her team she made me feel comfortable and listened to all that I had to say. She assured me that her team would be on it and that they would do everything that they could! A little while in, Alan took over my case. When meeting with him you can tell that this is his passion and I immediately knew he was going to do everything in his power to make the outcome right! He was relentless and worked day and night working on the case. He kept in constant communication with me and truly cared not only about me but about my family as well. I am forever grateful for the support that this whole team has given me and would definitely recommend them to anyone who is looking for truly the best lawyers!
Irvine Crime Data
36
(100 is safest)
---
Violent
Property
Total

Number of Crimes

184

4,909

5,093

Crime Rate
(per 1,000 residents)

0.60

15.96

16.56