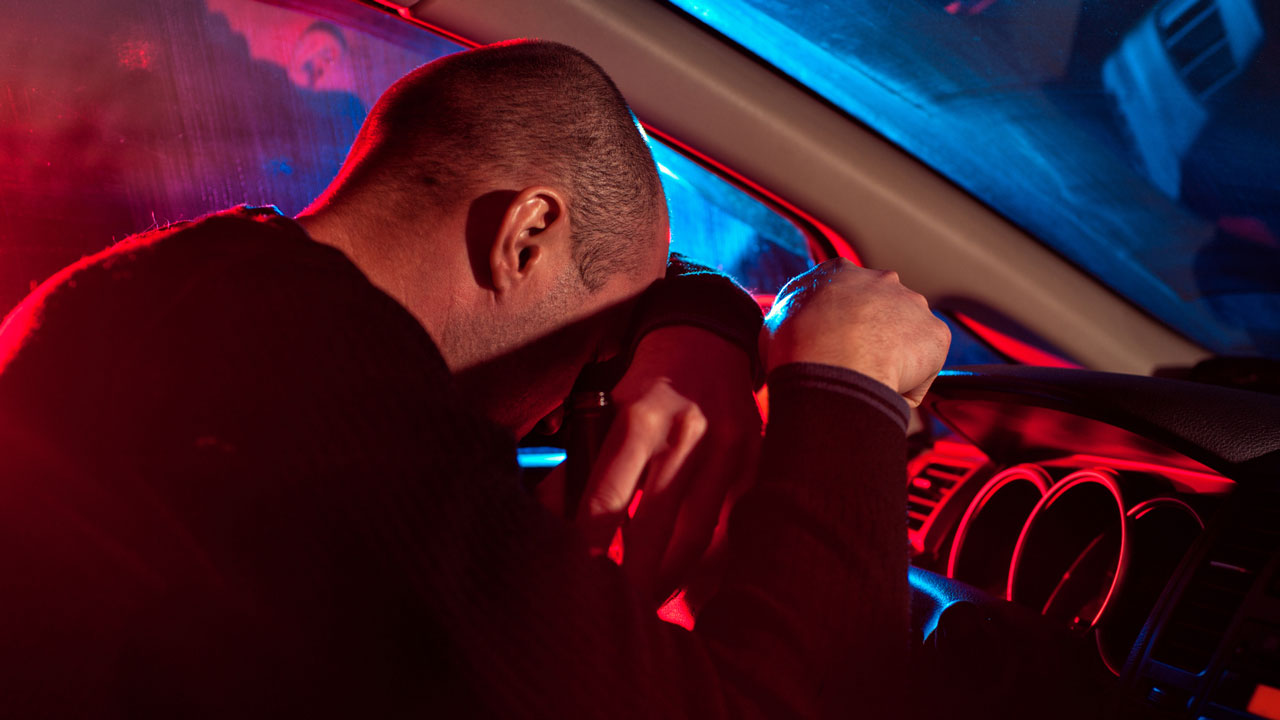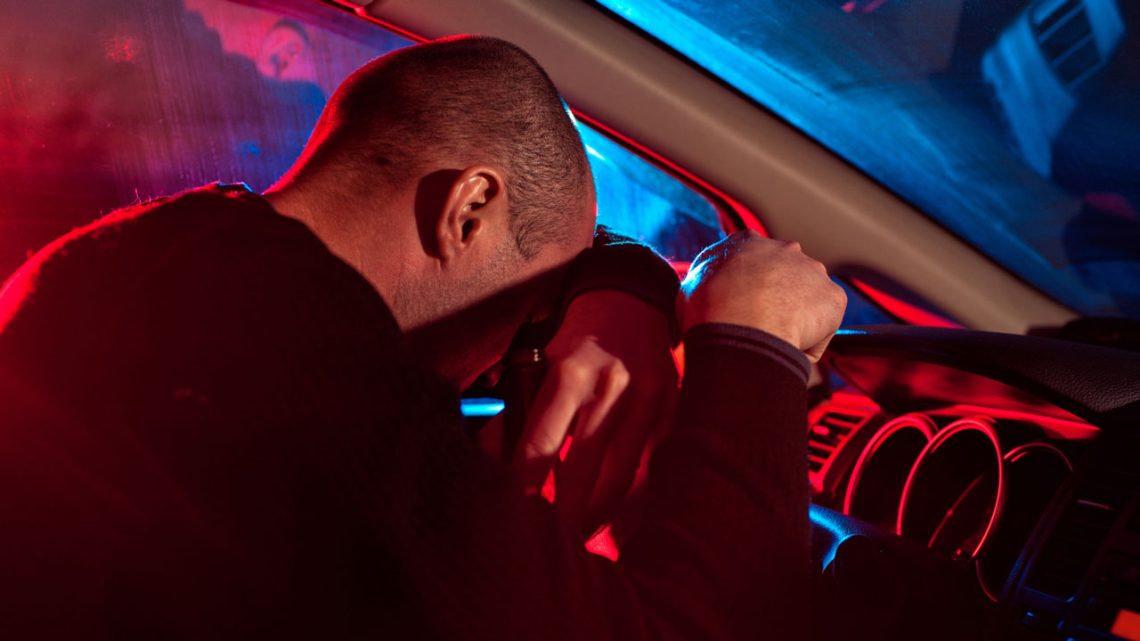 Driving under the influence can have serious consequences in any state and can result in jail time and fines. Aside from the immediate consequences, it can also affect your employment and insurance rates. Working with a drug crimes defense lawyer in California is the best way to avoid harsh sentences and lasting impacts. 
The penalties related to a DUI can follow you for many years, which is why hiring a lawyer is so essential. Here are some of the potential outcomes if you are convicted of driving a motor vehicle under the influence. 
Getting Arrested for DUI in California
If a police officer suspects you are under the influence of alcohol or drugs, they may pull you over. Then, they'll test your blood alcohol concentration (BAC) to see if you are an impaired driver.
By driving in the state of California, you are automatically consenting to potentially have your blood, breath, or urine tested. You are not entitled to a lawyer before being tested.
For people under 21, there is no legal amount of alcohol that can be found in your bloodstream. For people over 21, a BAC of 0.08% or higher is considered driving under the effects of alcohol. When driving a commercial motor vehicle, it is a BAC of 0.04% or higher. 
If you are convicted, you'll likely be subject to a fine, jail time, and possibly hours of community service or alcohol highway safety school. The office may also take your driver's license or give you a 30 days license suspension. 
Driving Under 21 – California Zero Tolerance Law
California has a zero-tolerance law for drivers under the age of 21. That means any amount of alcohol found in your bloodstream during an alcohol screening is an unlawful alcohol level. A police officer will use some kind of alcohol testing device as a preliminary screening.
If alcohol breath testing devices show a level of 0.01% or more, you may face a one-year license suspension. If they show levels of 0.05% or more, you will be arrested for a DUI. It is important to note the differences between these two situations. 
Penalties for Driving Under the Influence in California
Depending on the circumstances, there are several possible outcomes if you are convicted of driving under the influence. The results may depend on if you have prior convictions, license suspension, and other factors, such as how much over the legal limit you were.
Here are some of the main concerns for anyone who may be dealing with a DUI conviction in California. 
DUI – First-Time Offenders
First-time offenders are less likely to get the harshest penalties. In some situations, the person receiving the DUI will have to spend three years to five years on probation.
The probationary period may include jail time, several days of community service, an alcohol treatment program, and fines of hundreds or even thousands of dollars.
The penalties may be more severe if the offender was driving at an excessive speed, with a minor in the car, or was involved in a collision. The court may require additional penalties in this situation, such as payment for property damage.
DUI – Prior DUI Offenders
A DUI remains on your driving record for 10 years, even if you have had it expunged. Subsequent offenses may result in more serious penalties. This includes mandatory jail time, a longer probationary period, and a longer driver's license suspension. 
More than four DUI incidents may result in a felony charge with time spent in the county jail or prison.
Driver's License Suspension
Being convicted of a DUI means having your driver's license automatically suspended, regardless of what happens in court. 
Loss of your driving privileges is the most basic penalty for driving while impaired. The defendant must request a hearing within 10 days of the arrest in order to halt the suspension. 
It's possible to petition for limited driving privileges for work purposes but not for commercial drivers. If the defendant refused to undergo alcohol testing, the suspension is automatically a year long, with no option for a restricted license.
Collateral Consequences
Aside from the immediate legal issues, there are also collateral consequences to any DUI conviction. For example, during the interview and background check process for your dream job, the company could turn up your history of drunk driving.
A history of DUIs and other drug crimes can affect your employment opportunities, whether or not landlords agree to rent to you, and more. It can also cost you other opportunities, like the ability to volunteer with children or in the health care field.
For those who work in a field that requires a license, like teachers, health care professionals, or commercial drivers, it can affect their ability to stay at their current job. Anyone who has been arrested for driving under the influence should seek legal counsel as soon as possible to avoid as many of these negative outcomes as possible.
Jail Time and Fines for Driving Under the Influence in California
The first DUI offense comes with a maximum sentence of six months in jail and a fine of up to $1,000.

The second offense comes with a sentence of up to an entire year and the same range of fines.

The third offense carries a minimum sentence of 120 days in jail and up to a year. The maximum fine is $1,800.
Defend Yourself from DUI Conviction with LibertyBell Law Group
If you are facing potential DUI charges, a drug crimes defense lawyer in California can be your best ally. A legal professional who specializes in drug crimes can help you negotiate a plea deal, decrease the charges, or find some other way to improve your situation.
We are devoted to helping clients get the best possible legal outcome. We are passionate about helping people navigate the complex legal system and avoid jail time.
To schedule a free consultation to learn how we can help your case and what your legal options are, contact us at 877-545-3559 at LibertyBell Law Group today!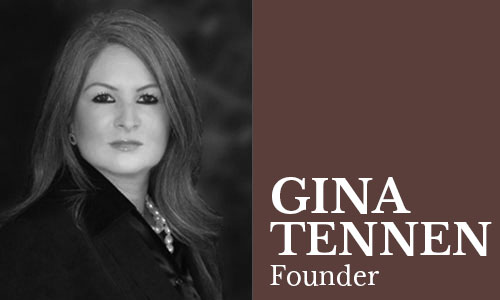 Gina Tennen
Founder
At A Glance
Expert legal strategist.
Experienced in both prosecution and defense.
Relentless fighter for her clients with results to prove it.
Received the National Top 100 Trial Lawyers Award
Featured in Time Magazine's "Leaders of Criminal Defense" in the 100 Most Influential People edition.
Executive Managing Attorney Gina Tennen is a renowned leading advocate of personal liberties. Her meticulous trial preparation and exceptional ability to pursue every possible defense has earned her the admiration of clients and respect from prosecutors, judges, and other criminal attorneys all over the nation.
Lawyer Tennen began her career as a Senior Law Clerk for one of the toughest District Attorney's offices in the country where she gained remarkable experience in juvenile crimes, elder abuse, parole hearings, child abuse, sex and other serious crimes. Her experience at the District Attorney's Office armed her knowledge and case strategy in exploiting the other side's weaknesses for the client's advantage and building a rock solid defense. Criminal attorney Tennen's experience on both sides and brilliant maneuvering throughout is evidenced in her winning track record. In fact, even before earning her law degree, she was instrumental in getting excellent results on several criminal cases outshining her peers.
A consummate strategist and top criminal attorney, lawyer Tennen works tirelessly on many high profile criminal cases. She is known as a relentless fighter who never gives up on any case. Whether the case is hers or handled by another criminal defense attorney from LibertyBell Law Group, no matter how small the case may seem she asserts that every client deserves the right to the best legal representation.
It is her deep belief and what she has built her entire career and lifelong dedication to that there is always hope for every client and every avenue should be pursued regardless of the time and energy it takes. For criminal attorney, Gina Tennen, devoting the finest criminal defense for clients is a habit and talent that you must apply and do all the time.
You demand the best defense. Take hold of your life and speak to our defense attorneys by calling 855-LAW-PRO1 (855-529-7761) now.
Founder Gina Tennen and all the sex offender attorneys at LibertyBell Law Group uphold that when the bell rings, it rings for life and liberty for all.
REQUEST A FREE CONSULTATION
Gina was like a lioness protecting her cub.

    

I hired Gina and her team for my son who was facing 10 years for something they said he did when he was 17 years old. Gina was like a lioness protecting her cub. She did not stop. She fought hard and was able to defend the charges. We are so grateful to her and her team. They gave us our son. He recovered his life!
Best defense lawyers in the country.

    

I hired this law firm in 2014 for my son who was facing 16 years in prison for a felony robbery. Lina Helou answered all our questions. I was extremely distraught regarding what my son was facing but Lina comforted me and told me that it would be okay. And thank goodness LibertyBell saved my son from going to jail and they were able to obtain only 3 years of probation. I could not have hired a better law firm for my son and if you want the best defense call LibertyBell Law Group. Thank God for this great group of lawyers.
A great team of lawyers.

    

I do not have enough words to describe how incredible the experience with this firm was. They work very hard to make sure you have winning results. I could not have asked for better service from the moment I called, until my case was over. I was glad I made the right choice. Thank you again LibertyBell Law Group!
She took her time to review all of my evidence and proved my innocence.

    

My father had found this group through his company and coworkers. I was assigned Gina Tennen and I cannot explain in just a review on how gratefull I am to be working with her. My case was an accusation of unlawful sex. This had looked extremely bad on my part since I was in a fraternity and she was in a sorority. During these times with Greek life, there are too many bad stigmas surrounding these organizations. Gina had believed in me and knew that I was innocent and that these accusations just were not true. She took her time to review all of my evidence and proved my innocence. I totally recommend this law group because they are willing to put in the work to help your situation.
Gina always kept me fully aware of how the case was proceeding.

    

When I first heard I was under a criminal investigation, I initially thought I would try and resolve this in the best way possible, without legal representation, as we were all interested in a "just" outcome. I quickly discovered that was not the case and contacted Gina at LibertyBell. She clearly described the expectations and the choices available to me. She was always available to me, and when I called, if she couldn't talk with me at that time, she would quickly get back to me. Gina always kept me fully aware of how the case was proceeding. Her fee's were stipulated up front, as well as what those fees covered and what they did not.
Attorney Gina Tennen was on point from day one.

    

Attorney Gina Tennen was on point from day one putting pressure on the sherrif's office to get things handled. With Child molestation accusatinos being thrown around Gina and Attorney Castro were great at keeping the pressure on and had no charges filled. The DCFS indications were appealed and we won with flying colors. Great service, great work, and will use again for all legal matters.
Will Recommend, Total Experience, Awesome Team

    

Being involved in legal matters can be scary. When researching who to put my trust in, I came across Liberty and I am glad that I did. From the first time that I met with Gina and her team she made me feel comfortable and listened to all that I had to say. She assured me that her team would be on it and that they would do everything that they could! A little while in, Alan took over my case. When meeting with him you can tell that this is his passion and I immediately knew he was going to do everything in his power to make the outcome right! He was relentless and worked day and night working on the case. He kept in constant communication with me and truly cared not only about me but about my family as well. I am forever grateful for the support that this whole team has given me and would definitely recommend them to anyone who is looking for truly the best lawyers!